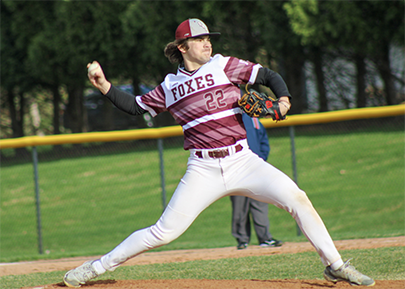 Published in The Business News 7/20/2023
I saw a post online this week, that said something like, "The only people who will remember that you worked late, are your kids" I generally see these Cats In The Cradle type posts as a cry for help from people who have neither the work ethic nor passion to actually accomplish something, so they complain about those who do. Generally, I would dismiss and move on.
Today, I am preparing for my son's third baseball tournament for the summer. Every year, for the past five years, my son has played travel baseball. We generally hit six to seven states, over seven weeks, with an average of five games per week. I am in the office for two days per week, and yet I manage to run a business during this time. I can do this with relative ease, due to a few technologies.
The Obvious
The first couple are obvious: email and a smart phone. Everyone has access to these, and I expect most people are using them correctly. By correctly, I mean that you have an automatic reply setup on your email, so the expectation is set for when you will be responding to people. Correct use of a smart phone is more about correct use of your time. Make calls in between games; respond to emails in between innings. Technology is a great tool, that works hand in hand with proper time management.
For good measure, I'd add a laptop to the list, but it's often not necessary. Much of what we need to work, will work on a smart phone. However, the laptop comes in handy occasionally, so we'll call this one optional.
Microsoft Teams
The next tool is Microsoft Teams. If you have Microsoft 365 (M365), you have access to Teams. Teams is a communication and collaboration platform from Microsoft, that allows you to do a whole bunch of work stuff, all in one application:
You can share files.
Instant messaging with contacts inside and outside of your organization.
You can make teams in Teams. Break out Operations and Accounting, with individual permissions for each. That way your files and conversations are secure.
You can plan and assign tasks. Microsoft has an add-in for Teams called Tasks for Planner and it works slick. Assign, prioritize, itemize, and comment on Kanban style tiles.
Audio/video meetings. Just like Zoom, only within the M365 ecosystem.
Teams is a game changer for those of us who need to fit work into the tight spaces between non-work. I can jump on a call while the team is warming up, then check on the status after the game.
Cloud Software
My last tool is going to be generalized as cloud-based software. Many businesses have an ERP, MRP or some general system that they use for managing their business. Let's say that you use QuickBooks. There is an online version for that, and it even has an app. Check the Profit and Loss statement while chilling out by the hotel pool. These centralized systems are how we track financials, sales, operations and a handful of other business-y items.
Nowadays, if you are investing in systems, you should be looking to the cloud. Aside from the obvious flexibilities that I am outlining here, there are many other valuable reasons to look to the cloud, including up-font costs, security (that's right), and system maintenance. The cloud is where the cool kids are hanging out and you want to be cool, don't you?
I mentioned security. Many cloud systems are as or more secure than your in-house server room. You just have to use the ALL of the security features that are available, starting with multi-factor authentication. That said, don't assume. Ask questions and get a good IT resource to help ensure you are secure.
Get Your Head Right
Aside from systems, you'll need a proper mindset. Simply put; it's the work that matters. Not the time, not the place. At game time, work doesn't matter. In between games, I could scroll Facebook like everyone else, or I could catch up on some work. I chose to catch up on work. It's about prioritizing your time and leveraging the resources that you have.
Whether you are a baseball dad, like me, or a soccer mom, or anyone who simply likes to work outside of the office, your first step toward that door is your mindset. Your second step is the right technology tools. What technologies are you using? Will they support a flexible or remote work schedule? As always, let me know if I can help.