Border Outdoors is in the heart of the midwest; Minnesota and Wisconsin. On our podcast, we talk about hunting whitetail deer, ducks, turkeys as well as fishing walleyes, northerns, and pan fish from Lake of The Woods, Minnesota to Lake Winnebago, Wisconsin. The Border Outdoors Podcast shares weekly episodes on all major podcast providers. The show is mostly stories from real people, about experiences hunting, fishing, products and outdoor experiences.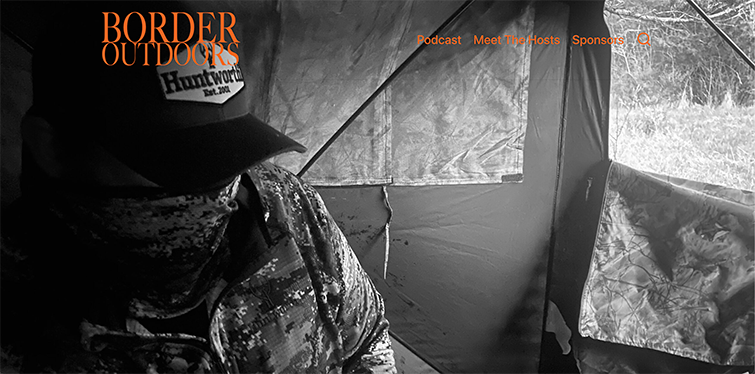 In addition to the website you are on now, Brand X designed and built the Border Outdoors site. Actually, we designed and built Border Outdoors… From the logo, to podcast hosting, to Border apparel, to the website, Brand X designed most of the content for Border and Scott is also one of the co-hosts of the show.
The host of the show, Mac, puts in the hours and produces a quality podcast, week after week. Border Outdoors published its 100th episode in September of 2022. We may have designed Border Outdoors, but Mac, Scott, Seth and Tim are the heart.
The show has an explicit rating, because it's real guys telling stories and talking wise. While it may be NSFW, it's definitely worth a listen and a lot of fun.
Subscribe to The Border Outdoors Podcast on Apple Podcasts and Spotify.
Follow Border Outdoors on these Social Media Platforms