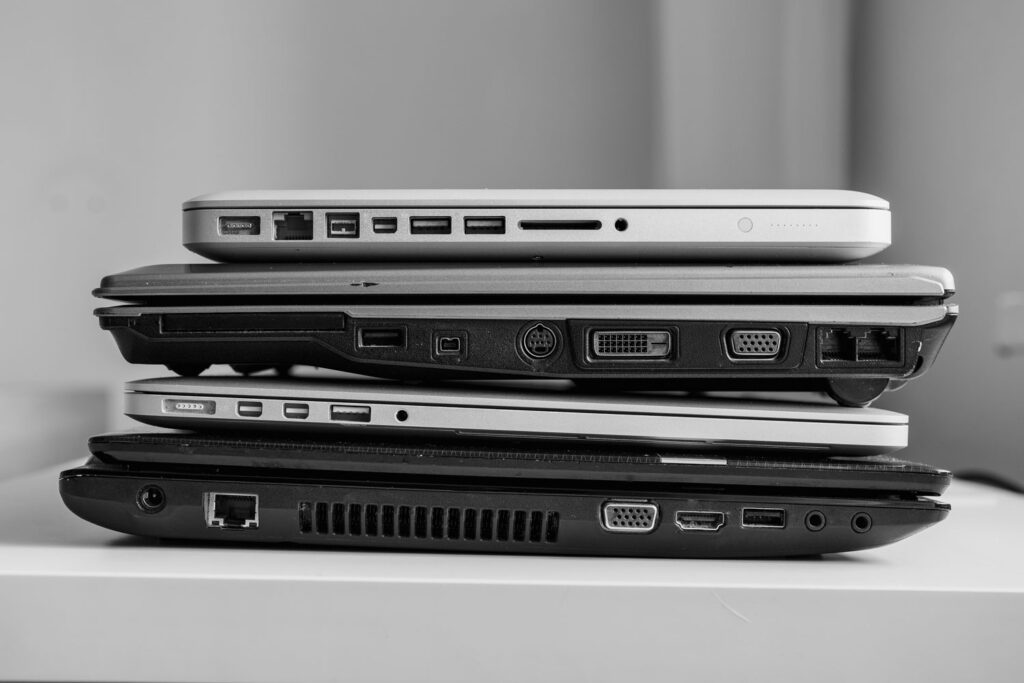 Published in The Business News on August 1st, 2022
I received a call from a client today. She was interested in purchasing a new laptop and requested my help in picking something out. I started my usual routine of asking questions to find the best technical makeup for her specific need. Interestingly, she wasn't specifically concerned about the processor, memory, or storage for the new laptop. What she was most interested in was the keyboard. She wanted a nice keyboard.
All too often, IT people get hung up on the technical specifications of computers, laptops, tablets and associated peripheral devices, and forget about the human being who will be using the device.
A nice keyboard on a laptop is important. Here's why:
When it comes to laptops, many people still use a standard, external keyboard when working from home or the office. The external keyboard is often more comfortable to work with, than cheap-feeling, clunky laptop keyboard. In order to use the external keyboard, they end up purchasing a docking station or port replicator ($250-$500), the external keyboard and mouse ($100-$150 for a nice combo) and often other peripheral devices like a monitor ($250). Some of those things are going to be necessary with or without a nice laptop keyboard but there is cost savings.
With a nice laptop keyboard, you probably wouldn't need the docking station or (obviously) the keyboard. You can plug your laptop directly into a monitor, for power and display. Doing this knocks anywhere from $300 to $600 off the total cost of your laptop setup. That's real savings from something so trivial, as a nice keyboard.
Many laptop manufacturers provide soft touch options for keyboards. Dell's XPS line is good for this. HP's EliteBook line and higher end Lenovo ThinkPad's also have the option for better keyboards. On top of the savings, a nice keyboard is always nice, whether working from home, the office or a coffee shop. The keyboard may not be your first thought, when laptop shopping, but it should definitely be considered.
Don't Overlook The Ports
Another thing to consider is ports. Nowadays, laptop ports vary by manufacturer and model. If you are looking to display a presentation, you may need an HDMI port. If the model that you are considering only has USB Type C or Thunderbolt ports, you can purchase adapters (or dongles) but you'll want to be aware of that up front and consider those costs in your overall purchase.
Finding laptops with a network (RJ-45) port, classic USB or USB3 ports or any standard for video display, can be challenging. You really have to think about how you will be using the device, then look at the ports available to make sure you are getting a laptop that is a good fit for you.
Camera Placement
Here is an odd and often overlooked option: camera placement. I have a coworker, who uses a Dell XPS laptop, from 2018. On this model, the camera is at the bottom of the laptop monitor. While the camera works great for its intended function, my coworker looks like she has gigantic hands, if she types anything while we are on a video chat.
Because of that lower camera placement, her hands are very close to the camera and that gives the impression that she has Mickey Mouse hands. They look huge. This is not a big problem with the laptop, but it never fails to be a distraction in group, video meetings. It's pretty clear that she has heard all of the jokes and she no longer finds any humor in the situation. She recently requested a new laptop. One with a standard, top-of-the-monitor camera placement and she also requested a nice keyboard. Again, you just can't overvalue a nice keyboard on a laptop.
The Usual Suspects
You do have to consider the usual specifications, when choosing a laptop, but most of the usual specifications are… well… usual. For Microsoft Windows-based laptops, you are likely looking at an Intel processor. I prefer Intel to AMD, but I don't have a good reason for that. Brand loyalty, I guess. For Intel, you have i3, i5, i7 and i9. I7 and up are for high powered users. For minimal use laptops, an i3 processor is probably fine but I recommend an i5 for just about everyone. There is enough power for the vast majority of business tasks.
Get 16 GB of memory (RAM). 8 isn't going to be enough and 32 is probably too much. For storage, a solid-state drive (SSD) is the way to go, and I would go 512 GB or higher. There is nothing worse than running out of storage, in the middle of a big project. Wait, yes there is! A bad keyboard is worse. There it is again and there you have it. If you are in the market for a new laptop, make sure you consider the usual, and unusual factors before buying. For me, I use a MacBook Pro. It has everything.