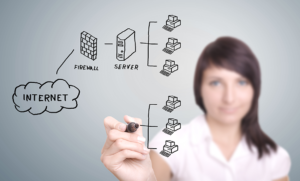 Published in The Business News on November 8th, 2021.
The information technology and medical industries have a lot in common. We both put a lot of importance on privacy, we're both snazzy dressers and we both have many specialty areas.
You wouldn't generally see a proctologist for an ankle injury… well, without a little explanation, and you wouldn't generally ask a software developer to configure a complex WAN network.
The specialties in both cases, speak to skillsets and you want to make sure you are talking to the right person, when working to solve your specific problem.
I don't know a great deal more about the medical industry, than what I have listed above, so I will focus on technology. Technology has a vast array of technical roles, ranging from database administration to mobile application development, to web designer (no, not Spiderman), to Information Technology (IT) helpdesk or administration. I only get about 750 words so I will focus on the IT roles and see what I can do to break things down there.
I break IT into four main areas. PC-level, Server-level, Network-level and Cloud-level. Each area has it's own skillset and discipline:
PC-Level (Helpdesk)
PC-level is often seen as entry level IT, but a lot happens at the PC level. The most common PC level tech is Helpdesk, and is often given titles ending in Analyst or Technician.
In the more entry level positions, techs are primarily focused on fixing technical issues, with desktop or laptop PCs, and they don't need a great deal of business knowledge or planning. Nowadays, PC-level can also include mobile devices, like phones and tablets also.
While this is a starting off point for many technically inclined workers, there are a lot of people who stay at the PC level for their entire career in IT. Not all PC-level issues are entry level, so more complex issues are escalated to senior technicians, with titles like Helpdesk Analyst III. The Roman numeral system at the end denotes seniority.
The thing to remember with PC-level is, this is the level that comes into the most contact with the end users, or employees. The people making the products, providing the services, and doing the work that drives the business forward. The glitz and glamor goes to the server and network gurus, but the PC champions are on the front lines, keeping the business moving. Never downplay the helpdesk folks.
Server/Network-Level (The Admins)
At the Server-level and Network-level, are the administrators and engineers, who often work behind the scenes. They've paid their dues with helpdesk work and earned the knowledge and discipline needed, to main the bigger systems or appliances that are the backbone of the business network.
With admin work, techs do need to understand the needs of the business and they do need a much more planned, careful approach. Taking down a server or switch, in the middle of the day, is going to have a much bigger impact on the business, than taking down a single PC. This is because that switch or server could take down the entire company, in one click of the mouse.
Server and Network level admins are also responsible for ongoing maintenance and security. Whether we are talking about keeping applications up to date, or locking down a firewall, the admins carry the heavy burden of ensuring the stability, continuity, and security of the business network.
Admins need to be calculated, disciplined and professionally mature. As with virtually all technology roles, admin titles can often be preceded by Lead or Senior, or followed by a roman numeral, to show seniority.
Cloud-Level
The Cloud-level is the newest of the IT levels; at least it is in my breakdown system. As the name would imply, this level manages cloud-based or internet hosted applications and services. Microsoft Office 365 is a common system in this space, along with many ERPs, CRMs and a growing variety of integration platforms, that link one application's data, to another.
Cloud-level administration can often be the responsibility of a systems administrator or helpdesk technician. For more complex applications or larger environments, some applications, cloud-based or otherwise, may have their own role or title, like O365 Administrator.
Within the space of those IT levels, there are probably 100+ individual titles and variations of roles, so obviously things vary a bit, from company to company. When I am managing any IT group or business IT environment, I use this breakdown to isolate out and focus on specific issues or initiatives. This allows me to measure risks, costs, impact, resource utilization and whole bunch of other stuff, that we need for an effective IT strategy.